Career Transition
Outplacement: Hays Career Transition

As an international recruitment expert and standard bearer for Personal Branding (presenting yourself as a brand), we have come to an integrated and innovative solution for both employers and employees regarding sustainable employability: Career Transition.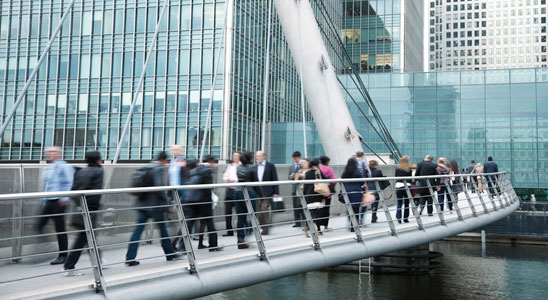 Within Career Transition the emphasis is on quickly finding a new fitting challenge by means of enlarging the selfdirecting ability of the participant and offering actionoriented and practical support in this.
In doing so, due to the flexibility of the concept, we are capable of providing a suitable offer for both the lower as well as the higher educated.
At the end of the process every participant is capable of independently finding a new suitable position.
With this, Hays strengthens her position as a full-service provider and as an expert in the area of 'human capital' and sustainable employability.
Why outplacement via Hays?
We distinguish ourselves due to the close cooperation between our psychologists and specialised recruitment consultants
We share our knowledge in the area of Social Media directly with all our participants
As a recruitment expert we are constantly aware of the developments and possibilities of Social Media, whereby traceability and Personal Branding are centralized. Herein, Hays has a worldwide pioneering role and we let our participants benefit from this.
Block SFMC contact fomr
Contact me
Want to know more about our services? We are happy to contact you.