Mobility Process Outsourcing
Mobility Process Outsourcing

You can no longer think of prioritization within the HR field without thinking of mobility and sustainable employability. Due to all kinds of trends, such as flexibilization, ageing population and increasing labour market shortages, more priority is given to actions in the context of internal and/or external mobility.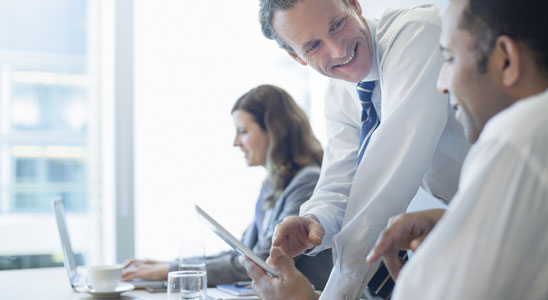 Mobility Process Outsourcing offers solutions for your questions about mobility and sustainable employability. Hays is your strategic partner and together with you, determines the frameworks with regard to mobility and the objectives within this.
Hays Assessment & Development also unburdens you in the implementation and the execution of the mobility objectives, so that you can make the best use of your 'human capital'.

Why pay attention to the mobility of your employees?
Creating awareness and ownership in employees is the basis for stimulating mobility among employees
Prevent a mismatch between the qualities of your employees and the needs of your organization
The right employee at the right place in the organization promotes enthusiasm
Get the most out of your employees – make optimal use of potential
A greater degree of flexibility (Agility) within your organization is beneficial to the advancement
Attention for employees contributes to the image of a good employer
Now that labour market shortages are increasing, investing in your own staff becomes essential - use talent and create versatile employees
Mobility within your organisation
In order to achieve objectives within the framework of mobility, both the employer and the employees must actively invest.
Employer
How can you best shape mobility within your organization? And what are realistic objectives? It is important that mobility is a spearhead within the management and strategy of your organization. This strategy also translates into tactical and operational objectives and your management is expected to be able to translate this into visible results.
Employees
In addition to your organization having to provide a number of conditions for shaping mobility, employees also have their own responsibility in this.
From our pragmatic and no-nonsense approach we develop tailor-made programs and workshops for your employees. The starting points consist of three perspectives (see model 'mapping') from which we encourage employees to gain insight and to take action. In doing so, special attention is given to creating personal responsibility (ownership), the increasing of the self-critical capacity and the initiating of a continuous learning process.
Block SFMC contact fomr
Contact me
Want to know more about our services? We are happy to contact you.