Corporate Recruiter at Hays


Meet our Corporate Recruiter Jolien Haak. Discover her passion and why Hays is the perfect match for her.
What does a Corporate Recruiter do?
As a corporate recruiter I am responsible for hiring new colleagues for our 3 labels: Hays, Hays Response and Hays Talent Solutions. We have offices in Amsterdam and Tilburg and several on-site teams with different customers, throughout the country.
I am responsible for the complete application process. This starts with the initial recruitment and selection of candidates up to their first working day at Hays. I work closely with the recruitment teams, team leaders, business managers and management.
The best thing about my job?
The best thing about my job as a corporate recruiter is the diversity of people I meet every day. To have an exploratory or in-depth conversation with a candidate, and the opportunity to contribute to someone's career. Finding the right people for Hays and, in the long term, contribute to our business success, gives me a lot of energy. Welcoming a new colleague on their first day of a new career, and therefore being at the start of someone's sales/recruitment career is simply cool. It is nice to be able to follow someone and see them bloom.
My passion?
It's wonderful when a candidate and I find the optimum match and thereby strengthen each other in professionalism. I have the opportunity to explore what makes a candidate happy. The many types of people I can meet, the stories I can hear but also take the step together with the candidate in their career, that is the way I combine my passion for people and Hays.
Why is Hays the perfect match for me?
Hays fits me well due to its drive and professionalism. An atmosphere of hard workers, pleasure and human-interest give me new energy every day, as a corporate recruiter but also as the person Jolien. I find a good combination in the strong position in the market and the interest in people, the freedom that every function entails and with that the own responsibility, works well. We are working together to raise the recruitment profession to a higher level every day.

Are you interested in a job at Hays? Then take a look at our vacancies or contact us for an exploratory meeting!
Join Hays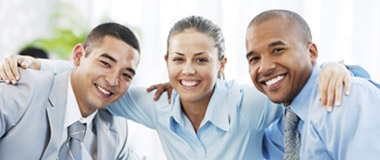 At the heart of our success are our people. Are you a determined, self-confident, passionate individual?
Contact me
Want to know more about our services? We are happy to contact you.