4 communication lessons to take from the pitch to the workplace

In football, a big match is no time to mince your words. Poor communication can cost possession, territory and goals. Business is no different.

Misspeaking (or not speaking at all for that matter) has the potential to create huge issues, both internally and externally. So, what lessons can be taken from the pitch to the workplace?
1. Be clear and concise
There is no point overloading someone with details when immediate action is required. Some of the most important information shared during a football match can be condensed to two, or even one-word sentences. 'Man on', 'clear it' or 'shoot' all convey enough detail for players to take decisive action quickly.
It's the same at work. If a colleague is under pressure, the last thing they want is a convoluted conversation when a short explanation will do. And while you may need to give them a little more detail than the examples above, they will still be grateful if you can keep it concise.
2. Take advantage of the calmer moments
While it's vital to communicate when under pressure, it's also important to be ready for the breaks in play. If a game stops for an injury or a substitution, you will see players gather round their manager or a teammate to discuss tactics in more detail than is possible during gameplay. In busy environments it's easy to get so caught up in your daily routine it can be hard to see the wood for the trees. If you can create a culture where people feel empowered to stop and consider the best course of action, you will find productivity can improve as well.
Alistair Cox, CEO of Hays, explains: "It's all too easy to take orders and steamroll through to-do lists, but I see time and time again that the most effective teams and organisations are those that are given the space to think about, and challenge constructively, the latest strategy, plan or new product, not just deliver it blindly.
"As a result, they are able to clinically identify and focus on those tasks which drive the most value for the business. This ultimately makes for a more energised, effective and productive workforce. If you then give this sort of team the tools and technology to get things done faster and better, you are more likely to win."
3. Know when to speak up
It takes many different people with individual strengths to build a successful team. Each person should be ready to step up and offer their expertise when it'sneeded.
That's not to say those from other positions should not be able to voice their opinion. Creating an environment where everyone feels able to speak up should be a priority for businesses. In a world of agile working, where staff are frequently required to work outside their team or comfort zone, you must create a dressing room atmosphere in which nobody is afraid to challenge decisions or disagree. Just remember, specialists are there for a reason. Trust those with the best skills and knowledge to make final decisions. Even experts get it wrong sometimes, but they've been brought in for a reason.
4. Don't forget to give positive feedback throughout projects
It's not hard to spot when a manager disagrees with a player's decision-making in football. However, they are usually just as quick to communicate their approval when things are done right.
It's not always quite the same in the office. While it's easy to remember to speak with colleagues when you have a problem, why is showing thanks for a job well done so often forgotten? And this doesn't just apply to a completed project. Giving positive feedback throughout improves engagement as well as chances of longer-term success. Alistair explains: "It's just as important to celebrate and relish smaller victories [as it is large ones], as setting and hitting plenty of small goals and targets can help to keep the team on track and motivated to work towards the next big one."
Contact me
Want to know more about our services? We are happy to contact you.
We believe the right person can transform your business. Register your vacancy without any obligations.
Register your vacancy
block mcfc alle artikelen
Most read articles
Struggling with your elevator pitch?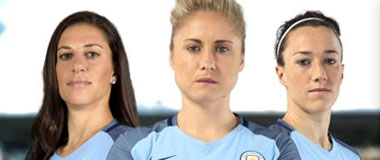 Together with Manchester City Women's team captain we show you how to structure a powerful personal statement.
Lessons in communication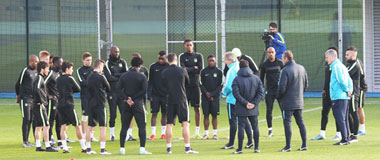 What lessons can organisations take from the pitch to the workplace?

Read more...

Generational diversity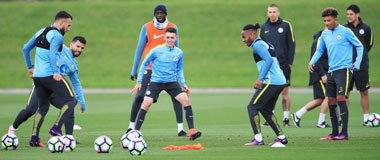 When different generations join forces, it can give a team its greatest strength.

Read more...

Engage your customers


In a world of online reviews and social media, customer engagement has never been more important.

Lessons on international expansion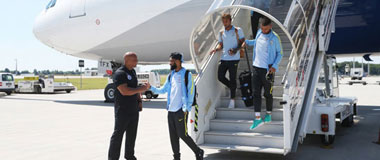 Expanding into a new country is a huge milestone for any organistion. Also one of the most challenging.

Read more...

Scouting for talent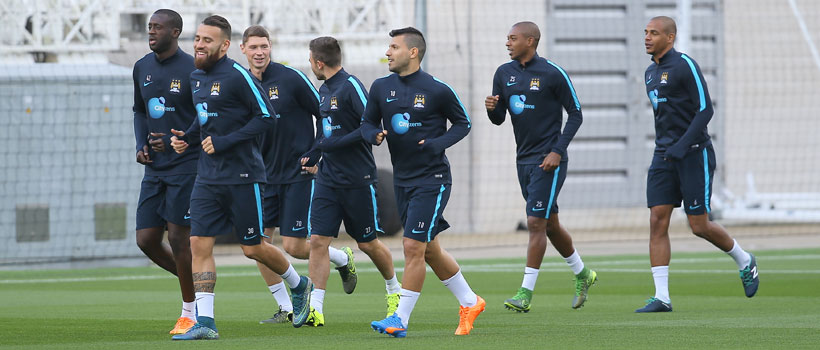 Like the recruitment experts at Hays, Manchester City specialises in spotting talent.

Benefits of international mobility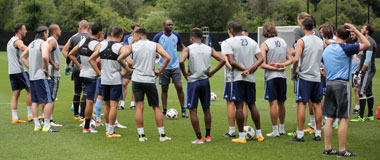 Smart employers offer employees the opportunity to take international steps within the organisation.
Equip staff for elite performance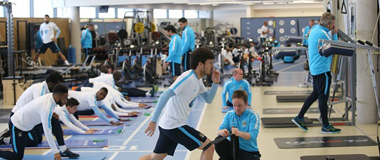 How can you inspire employees to be more productive? Together with Manchester City we look at the source for success.