Geef medewerkers de middelen voor goede prestaties
Equip staff for elite performance

Hays is proud to be the Official Recruitment Partner of Manchester City Football Club. We look at how you can use resources and culture to create a winning environment that breeds success.

In 2014, Manchester City opened arguably the most modern football facility in the world. The City Football Academy was built to give the Club the best possible chance of success, both on and off the pitch. And it is obvious how far ahead the club are looking from the moment you enter the main building. A quote from Sheikh Mansour, the owner of Manchester City Football Club, is emblazoned across the wall. It reads: "We are building a structure for the future, not just a team of all-stars." It's a fine sentiment, and one that is backed up by the facilities used by more than 450 first-team and academy players every week.
It has 16½ pitches (the half pitch is used for goalkeeping practice), three gyms, and even a woodland fitness trail. With healthy canteens, medical areas and more, everything is taken care of.
Not just for show
The painstaking attention to detail is certainly impressive, yet nothing is there just for show. Each piece of equipment, facility or benefit on offer has form and function.
Mark Allen, Director of City Football Academy, explains: "The Club is home both to elite athletes and outstanding youth prospects. The facilities are there to help them achieve elite performance.
By providing our players with state-of-the-art equipment, the right culture and the right people to support them, we can give them the best chance of success."
Apply the same logic in the workplace
It is important to apply the same logic in any workplace. While your staff are unlikely to need an indoor football pitch to do their job, supplying them with the technical equipment and resources they need to do their job, together with benefits that promote and support their wellbeing, is vital to help them be the most productive. Lack of wellbeing and being poorly equipped can bring down morale and engagement, which in turn can lower productivity.
Rosemary Lemon, Group Head of Reward at Hays agrees: "It is very important to get the most value out of your facilities and employee benefits. Most companies have many very good benefits but they are not always communicated effectively and are therefore taken for granted or not fully utilised or appreciated by employees. This is not about necessarily increasing cost or having a "wish list", but about positioning what you have to create a holistic wellbeing culture so that the purpose of the benefits is understood and they create value for both the employee and the Company.
"As well as having the right tools to do their jobs, employee wellbeing is about having the right balance of physical and emotional health, a good environment in which to work, being confident about financial issues, learning and development and being able to manage both working and personal lives successfully. Having the right balance in all these areas gives employees a better sense of wellbeing meaning they can better cope with day-to-day pressures and ultimately be more productive".
The right attitude is just as important
However, the right tools are nothing without the right attitude, something recognised by both Manchester City and Hays.
Alistair Cox, CEO, Hays, explains: "Here in my own company at Hays, we've invested in state-of-the-art front office and back-end technology, but we've also implemented new productivity-focused training programmes designed to equip managers and consultants with the skills and understanding to help them assess teams, harness data and better plan their time.
"He adds that while technology and training can be replicated by your competitors, your people cannot. "It's important to understand that your most important asset can't just be plugged in, pointed in the right direction and expected to be productive. They must be made to feel part of what you are trying to achieve in order to perform at their best."
So, how can staff be inspired to be more productive? Cox suggests that giving them a collective vision and a focus will help. "Employees need to feel inspired and see the bigger picture of what you, as a team and a business are trying to achieve. It's not just the Board of Directors that needs to know where the business is trying to get to and how that jigsaw fits together. Everyone needs to know."
Likewise, Manchester City's commitment to a global approach, beautiful football and using football to make a positive impact on communities provide a clear focus for everyone across the Club. While the Club ensure they are well equipped, they also have higher goals.
Cox concludes: "I believe that inspired, focused and talented employees who harness the power of technology, are the solution to the productivity puzzle. So, put the same amount of investment into your people as you do into your technology and you will reap the rewards. After all, you can't have one without the other."
Contact me
Want to know more about our services? We are happy to contact you.
We believe the right person can transform your business. Register your vacancy without any obligations.
Register your vacancy
block mcfc alle artikelen
Most read articles
Struggling with your elevator pitch?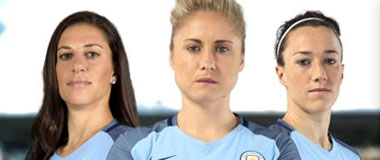 Together with Manchester City Women's team captain we show you how to structure a powerful personal statement.
Lessons in communication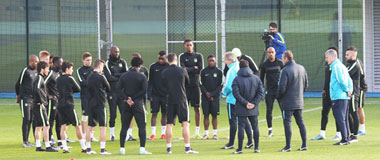 What lessons can organisations take from the pitch to the workplace?

Read more...

Generational diversity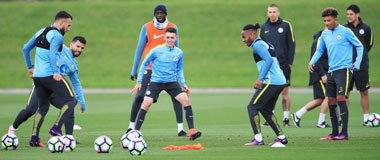 When different generations join forces, it can give a team its greatest strength.

Read more...

Engage your customers


In a world of online reviews and social media, customer engagement has never been more important.

Lessons on international expansion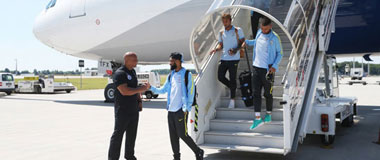 Expanding into a new country is a huge milestone for any organistion. Also one of the most challenging.

Read more...

Scouting for talent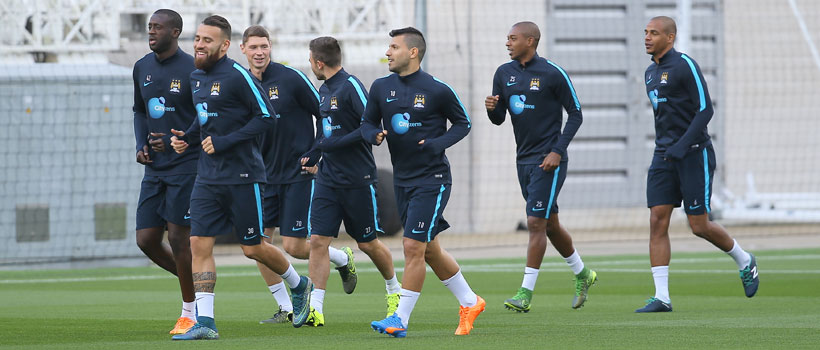 Like the recruitment experts at Hays, Manchester City specialises in spotting talent.

Benefits of international mobility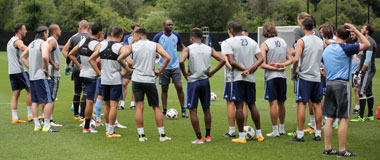 Smart employers offer employees the opportunity to take international steps within the organisation.
Equip staff for elite performance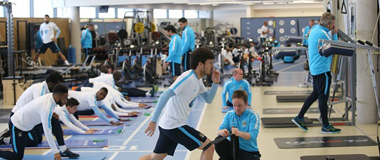 How can you inspire employees to be more productive? Together with Manchester City we look at the source for success.