Venlo | Lead Engineer Warehouse Technology | Network engineer | Hybrid | International | 1045319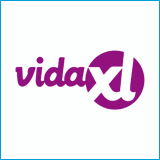 Your new role
As the lead engineer you are the backbone of your team. Being responsible for choosing the right technologies to support the business needs while adhering to security principles and maintaining a good fit with the Enterprise Architecture Stability, manageability and scalability are the key principles within the Warehouse Technology Team. These principles are there to guide your technical choices and to support the ever growing Logistical Operation. Currently the company is a rapid expansion phase, requiring fast responses, but also keeping a "3 steps ahead" mentality. In the near future, the focus will shift towards automation/robotisation, where the domain architect will play a key role.
Your new company
You will be working for our client VidaXL, which has been growing rapidly in the field of e-commerce. Doubling their figures every year since 2013. To keep doing so by not being afraid of challenges and taking them heads on as they believe with the right people and a good company culture everything is possible. Next to growing themselves they put a lot of emphasis in investing into their employees to make sure they grow in the career with VidaXL as well as personally. They offer the freedom to seize all the opportunities you might see, as at the end of the day you are the reason for the success of VidaXL. Thrive big time and grow XL!
What you'll do

Create, steer, and apply the technical roadmap of your domain
Balance long term and near-term priorities
Drive adoption of technology standards within your domain
Hands-on development of processes and applications in the ecosystem
Assess and ensures your domain adheres to the principles and requirements of the various technical aspects (DevOps/ QA/ SLA / Enterprise architecture / Security and Risks)
Support project owner on subject matter in project management
Design solution architecture
Participate in architect board meetings
What you'll need to succeed

Relevant work experience.
Bachelor's degree in technology related area
Excellent verbal and written communication skills in English
Experience with warehouse related technology platforms (e.g. Networking/ WiFi /Barcode Scanning/ Printing solutions, implementation of new automation technologies)
Understanding/Experience with cloud technology designs (e.g. IaaS, PaaS, and SaaS solutions)
Experience using Agile Development Methodology
What you'll get in return
Competitive salary
Hybrid working environment
Employee discount
23 holiday days with the possibility to buy another 10 days
8% Holiday pay
Pension plan fully paid by VidaXL
Travel allowance
Work from home package + allowance
Phone & laptop
Permanent contract after 1 year
Opportunity to travel internationally
Opportunities to develop yourself!
What you need to do now
If you're interested in this role, click 'apply now' to forward an up-to-date copy of your CV, or call us now.
If this job isn't quite right for you but you are looking for a new position, please contact us for a confidential discussion on your career. #1045319