Welcome at Hays Young Professionals

Are you looking for an internship or first job, but you have no idea where to start? Our Hays Young Professionals Team is here for you! Our workshops, webinars and mock interviews give you the tools you need to prepare for the labour market.

Throughout your academic career, Hays Young Professionals is available to help you every step of the way. We review
your CV
and get you in touch with the right people within our network.
Why work through Hays as a young professional?

We have offices in Amsterdam and Tilburg with a fast growing consultants team. Each consultant is an expert in a specific field in one of our 15 divisions. To find the right match, we work across borders and specialisations and constantly share our knowledge, ideas and successes with each other.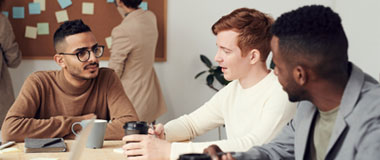 Intership at Hays
Looking for a challenging internship? At Hays we offer internships in our 2 offices in recruitment, HR, Office Management or Marketing.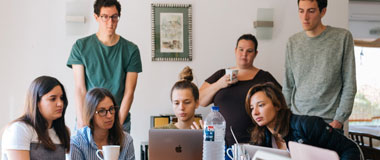 Working at Hays
Looking for a first job, full of variation? As a recruitment consultant, you will be introduced to various aspects of the labour market, within your specialisms.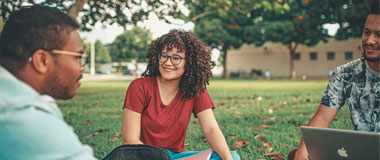 Working through Hays
Could you use some help with the search for your first job? We are happy to help you find your dream job. Check out our vacancies and contact our consultants.
block young professionals
For schools and organisations
The Young Professionals Team is committed to guiding students in their first steps onto the labour market. Together with our consultants, we offer our market knowledge and expertise to students.

We do this by organising various events, before, during and after class hours. In collaboration with the school or organisation, we discuss the needs of the students and look at the possibilities. This allows us to offer a tailored approach, corresponding to their needs and expectations with which we support their transition from student to young professional

Curious to find out what we can do for you? Contact us for a tailor-made proposal, through the contact form at this page.
Collaboration with Hogeschool Utrecht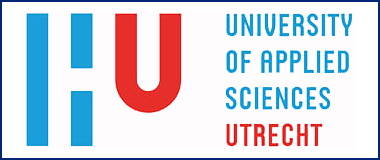 Since 2022, Hays has been working closely with the Marketing & Commerce Institute (IMC) of Hogeschool Utrecht. Natascha van Beek, Director People & Culture at Hays, is a member of the Professional Field Advisory Committee, a group of committed, commercial organisations that will provide the institute's management and teachers with advice based on their extensive knowledge and experience, in order to prepare students even better for professional practice.

Monique van Deelen, Director of IMC: "The contribution of Hays to our leading and innovative learning environment for both students and teachers, is an essential part of our long-term policy to ensure that the curriculum is as close as possible to the professional field. We guide the commercial talent of the future with great enthusiasm and pleasure."
Join Hays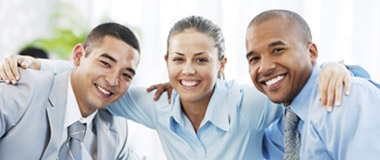 At the heart of our success are our people. Are you a determined, self-confident and passionate individual?
block helping for your tomorrow


We want to make a positive impact on the communities we live and work in. As part of this, we have a volunteering scheme, which gives employees one day of paid leave per calendar year to volunteer.