Powering the world of work We are Hays

At Hays we believe the right person can transform a business. And the right job gives lots of energy and ensures that you go home with a smile every day.


We are the leading global experts in placing qualified professionals in permanent, temporary and contracting jobs. With 12,100 people around the world we benefit society by helping people succeed and enabling organisations to thrive - creating opportunities and improving lives.


Go to:
Are you looking for a job?
The right job gives a lot of energy and ensures you go home satisfied every day. At Hays we believe there is a suitable job available for everyone, it's all about listening to the right advice and knowing where to look.
LAST YEAR WE PLACED OVER 300,000 PEOPLE IN NEW JOBS
Passioned about people
As one of the largest recruitment organisations worldwide, we can help you, at every stage of your career. Throughout your application process we offer you our expertise, career advice and tips to achieve your potential. Every day we help thousands of job seekers and we can help you as well.
LAST YEAR WE RECEIVED OVER 11 MILLION JOB APPLICATIONS
Recruitment is about people. Hays employs 12,100 people worldwide. In the Netherlands Hays provides 15 specialisms ranging from Accounting & Finance to Engineering, IT, Sales and Life Sciences.
The right job can transform a person's life
Our recruiters will find the job that suits you. Send us your CV, search online for current vacancies, create a job alert or have a look at our articles for career advice.
For employers
Our people work with job seekers and employers to place the right people in the right jobs; we invest heavily in equipping our staff with the skills to perform to the highest standards while developing their careers. We are passionate about connecting our candidates with the right job for them.
Specialist recruitment is about people. Hays employs 12,100 people worldwide; we share ideas, knowledge and experience across businessess and territories to deliver outstanding results.
We serve about 15 specialisms, covering everything from accountancy and finance to construction, IT, life scienes, legal and sales.
Our customers benefit from the specialist sector knowledge of our consultants and our extensive office network and industry contacts.
In the complicated world of finding the best talent, our unparalleled recruiting expertise means the people you want to talk to are already talking to us.
Join Hays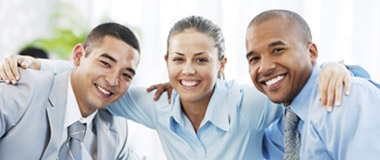 At the heart of our success are our people. Are you a determined, self-confident and passionate individual?
Get in touch for a free consultation
Normaal werken bij Hays_EN
All our services
Hays is more than just recruitment; for instance, we can help you with your employer branding and provide management tips. Below you will find an overview of our services: