Prepare for digital disruption

There is no 'business as usual' as far as digital disruption is concerned. How can organisations prepare for such uncertainty?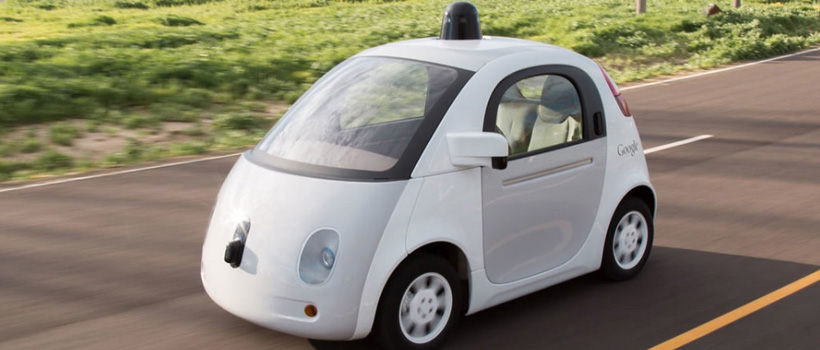 Read time: 9 minutes | Published in Hays Journal 13
Last year, Ford CEO Mark Fields signalled quite how profoundly technology has overthrown all our assumptions about business. He admitted that companies seemingly far removed from the car industry – the likes of Apple and Google – were now considered its main rivals, as opposed to stalwarts such as General Motors or Chrysler. New technologies are redefining business models and sectors in a dramatic way (what we know as 'digital disruption').
Some companies are tackling this head on. Ford has been 'disrupting itself', expanding beyond car-making to position itself as a mobility company selling a "transportation service". This will allow the business to develop new technologies such as driverless cars and implement a strategy with connectivity, customer experience and data analytics at its core. It's hardly synonymous with our preconceptions of what a car manufacturer does.
"WE ARE NOW SEEING THE NEXT GENERATION OF FULL DIGITAL BANKS" - Maaike Westerhof, ING Group
Twenty years after the publication of Clayton M Christensen's influential text The Innovator's Dilemma: When new technologies cause great firms to fail, in which he coined the term "disruptive innovation", other companies are just at the brink of embracing such change. Research published by Microsoft last year showed that half of UK businesses fear their industries will face digital disruption by 2018. That figure rises to two-thirds for firms in the financial sector.
The study, Digital Transformation: The Age of Innocence, Inertia or Innovation? highlights that 44 per cent of UK business leaders think their existing business models will cease to exist within the next five years.
Nicola Hodson, General Manager, Marketing and Operations at Microsoft UK, explained: "New challengers, many of whom are digitally savvy startups, are disrupting established markets by deploying new technologies quickly, and luring expectant customers away from established competitors. For many larger organisations, the challenge is how to react to this market disruption in a considered way and how they maintain competitiveness in a rapidly shifting landscape."
Part of that challenge is how to anticipate, recognise and prepare for digital disruption, given it is such a gradual and fluid process. And even trickier is considering how you can adjust your talent strategy accordingly.
Digital changes the nature of constraints
All businesses create their structures and processes around a set of constraints in their environment, explains Rita Gunther McGrath, Professor of Strategic Management and Innovation at Columbia Business School.
"Digital changes the nature of those constraints. For example, newspapers used to generate revenue by offering a platform for advertisers to reach people in a cost-effective and unique way. Enter digital and that constraint has evaporated.
Similarly, YouTube allows ordinary people to do what, 50 years ago, would have required a movie studio to achieve. Organisations need to ask, are there new possibilities emerging which completely change the nature of the constraints your company was built on, and open up new possibilities?"
Racing Ahead
Being on top of marketplace trends may mean looking in unsuspecting places, however. Harking back to the opening point about tech companies becoming competitors within the automotive industry, McGrath warns that if organisations only benchmark themselves against similar entities within the same sector, the warning signs may be missed.
"Many organisations need to extend their vantage point. It's easy to get wrapped up in the day-today so there's no time to step back and gain a perspective. But it means they won't see the threat until it's right on their doorstep."
It's worth remembering, too, that these inflection points are often under way for a really long time before they cause problems, adds McGrath, who is working on a book provisionally called Gradually and Suddenly: Understanding strategic inflection points.
"YouTube began in 2005 and we are only just seeing its disruptive potential across a number of industries, including television," she says." If you pay attention early, it gives you more time to respond to any threats."
Another obstacle can be denial. "An organisation may identify a threat but doesn't like what it sees, so just ignores it. The senior team needs to both signal and embrace 'the new'," says McGrath.
Diversity as preparation
Organisations can be prepared first and foremost by diversifying their workforces and senior teams. Specifically, diversity of experience and background are critical, says Adnan Chaudhry, Chief Operating Officer MEAR (Middle East, Africa, Russia/Commonwealth of Independent States), Global Service Provider at Cisco. "It's more about the way of thinking, rather than gender or culture.
Organisations need a deep pool of young talent, as they are better equipped to grasp and make sense of the extraordinary shifts that are taking place.
"That's not to say we should undervalue experience," he adds. "What those in their 40s or 50s and beyond bring to the table is knowledge and experience that allows sound and timely decisions to be made."
Regardless of what stage of digital transformation a company is in, age diversity should be viewed as a priority, Chaudhry adds. "Those that don't look at this today are setting themselves up for failure."
Innovation in preparation for digital disruption
The ability to innovate is also fundamental Dutch bank ING has earned a reputation for being an innovator and a disruptor, having previously launched ING Direct, one of the first branchless banks.
The financial sector has been changing dramatically, according to Maaike Westerhof, Global Head of Talent and Learning, ING Group.
"We are now seeing the next generation of full digital banks develop and platforms are increasingly becoming the new model, with the main driver being differentiating customer experience."
Staying ahead of these threats is the focus of a number of initiatives at ING, including an €800 million investment in digital transformation announced last October, aimed at creating a single global platform for financial services that will deliver a consistent and improved experience for its customers.
Using Agility
To foster and accelerate innovation, ING has embraced agile working methods more commonly used in companies such as Spotify or Netflix.
'Squads' of employees from all disciplines come together in self-managing, autonomous units with end-to-end responsibility for a specific customer focused project. Once a project is completed, the squad is disbanded and members set to work in other squads. 'The ING way of working', started in 2015, is being rolled out across the bank.
Significantly, ING has also chosen to harness rather than compete against the skills of fintech companies that are reinventing the way we manage money, make payments and more. It has linked up with more than 80 fintech start-ups in a wide range of areas, from mobile payments and instant lending to online invoicing.
Westerhof says it is important to be willing to look for new opportunities, even when they may seem, on the surface, to hurt your 'core' business.
Strategic investment in the development of people
The UK building society Nationwide has embraced a similarly proactive approach. Mobile and Digital Director James Smith says the organisation is taking steps to ensure there is a strong culture of innovation among its 18,000 employees.
"We regularly invite employees to take part in collaborative sessions through our intranet or within our Innovation Lab at our head office, as well as offer regular training and development sessions," he says.
"ORGANISATIONS NEED A DEEP POOL OF YOUNG TALENT, AS THEY ARE BETTER EQUIPPED TO GRASP AND MAKE SENSE OF THE EXTRAORDINARY SHIFTS THAT ARE TAKING PLACE" - Adnan Chaudhry, Cisco
Smith also explains that supporting staff to "face the challenges and opportunities of digital changes" forms part of training and development programmes aimed at all levels, from graduate and apprenticeship entrants all the way up to senior management.
Without such strategic investment in people development, McGrath advises, organisations may stall. "It could be a course or a visit to another company or engaging in online learning. You might not know exactly what you are going to get out of it, but without that investment, there will be opportunities you just don't see."
Hidden Talents
Has this new world and quickened pace of change affected the sorts of skills and capabilities organisations must prioritise in order to successfully compete and, ultimately, survive?
ING says its focus is on those with analytical and digital skills, although certain non-technical skills are just as sought-after. "We look for people who are willing to take calculated risks, think in terms of systems and 'the enterprise', and demonstrate the ability to adapt to changing circumstances," says Westerhof.
But it's a fine balancing act: "We want people who can 'roll with the punches', but also require individuals with the capability to deliver and execute on agreed initiatives."
Smith agrees. Ability to change and adapt is essential when striving to keep up with changing customer needs, but so too are other non-technical skills such as passion, aptitude and agility. "For Nationwide, a clear focus on doing the right thing is also important," he says.
Chaudhry says there is a premium placed on those individuals who possess deep analytical and problem-solving skills and can interpret vast amounts of information and data and translate that into insights that drive business strategy and decision-making.
"Five or 10 years ago, capturing and reporting data were valuable skills. They still are, but are becoming increasingly automated as a result of technology. So what is needed is a different skillset. There is a demand for individuals who are not only capable of producing a data report, but can also identify findings, insights and needed actions to improve business outcomes.
"Soft skills are highly relevant as well," he adds; "in particular, being able to influence people, both at a peer level and upwards, in addition to communication skills." He admits that it's a tall order. "Such change agents are not that common in today's talent pool, regardless of age."
This highlights that a robust retention strategy is paramount. An appropriate reward and compensation package will form a part of that, although it is still largely a hygiene issue and will be limited in its ability to retain the best employees.
"A more proactive tool for retention is rotation, as it presents new opportunities and challenges that nurture different skills and offer increased responsibility and expanded horizons," says Chaudhry.
It's a development method Cisco encourages. High performers might be offered the chance to move to another organisation, relocate to another part of the world or move to a completely new function. "HR will need to lead these conversations to make it happen," says Chaudhry. "It's critical."
The requirement for organisations to steel themselves for an uncertain and disruptive future inevitably alters hiring strategies. Again, there needs to be some lateral thinking and a break away from the routine way of doing things.
"Expand the pool of people you are looking at," Chaudhry advises. "Look beyond the specific roles a person has held and consider more closely what they actually do, day in and day out, and what it indicates about their development potential.
"When I have a job opening, I always try to shortlist one or two candidates who don't necessarily have the conventional career path you would expect for the sector. During interviews, I pose an unusual problem-solving question that tests the candidate's thought processes. I don't care whether the actual answer is correct or not. What I do look for is their approach to finding an answer, and whether it is logically structured and analytical."
In an age of rapid, continuous change, where the threats to your business model can come from the least likely quarters or from unfamiliar industries, this is a compelling and responsive workforce strategy that may help you hold firm.
Get in touch for a free consultation
block ik heb een vacature
Recruiting now?
We believe the right person can transform your business.