Baan van de Toekomst in IT
Jobs of the Future in IT

The Netherlands is one of the world leaders in digital economies. The sector will be in full swing the coming years, important developments are robotisation of production, 'the internet of things' and big data.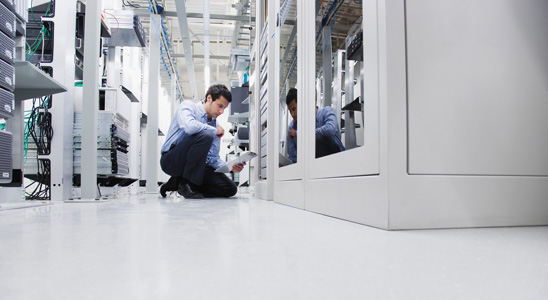 The study of the Job of the Future shows an interesting picture of the expectations that nearly 400 respondents have of their job and the labor market in the future. For the IT sector, you can read the main findings below, or
download the full report
.
Highlights research Job of the Future
In 2030, over 80% of the activities within the IT sector will be taken over by self-learning and self-thinking virtual robots, according to more than half (58%) of the IT people

Nearly half say cybercrime will have a major impact

Almost 65% think artificial intelligence will have completely broken through by 2030

By 2030, professions in all different disciplines - from doctor to zoologist - will be a form of applied IT, says more than 60%

According to 65%, exponential technological development will make working within the IT sector so complicated by 2030 that 24/7 training is required

In 2030, three-quarters of the respondents believe that resistance out of privacy-consideration and fear, will be the biggest inhibitors of innovation in the IT sector.
Jobs of the future:
Security Auditor/Security Business Analist/ Cybercrime Solution Engineer
BI/DWH Reporting Analyst
Cloud Specialist/Systeembeheerder Cloud
block bvdt alle onderzoeken