block finance vacatures
Finance jobs
Besides Accountancy, Hays also recruits for
Finace jobs
. For more information visit our Finance page.
Accountancy jobs
Accountancy jobs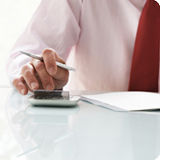 Are you looking for a position as an accountant, assistant accountant, registered accountant (RA), accounting manager, or manager accounting & reporting? Hays Accounting & Finance continually has accountancy vacancies in its portfolio and can accelerate your career.
Our recruiting experts act as intermediaries for professionals searching for permanent positions, temporary assignments and interim projects. Our expertise increases your chance of a successful introduction to our clients. Hays is a listed, global market leader in employment mediation and has an excellent network.
Search here for accounting vacancies, at both the junior and senior level. Excellent terms of employment and career opportunities at attractive (international) employers. Alternatively, enter a job-alert and keep up to date with new job opportunities in your field
View all jobs
Promobox jobs
Career coach
helps you through all stages of your career. Read more about:

Writing a cv
Job interviews
Salary negotiation
Working in The Netherlands
About Hays
Applying for a job can be a big step so we understand you might want to know more about who we are and how we work.

View our job application process
Read more about Hays