block Find & Engage nader bekeken
Het aantrekken van het beste talent
De transformatie van recruitment

Het aantrekken van het beste talent, door het uitbesteden van uw recruitment
Organisaties die op zoek zijn naar talenten moeten de afweging maken of zij het recruitmentproces intern uitvoeren of samenwerken met een recruitmentbureau. Het Find & Engage model brengt fundamentele veranderingen teweeg in deze afweging.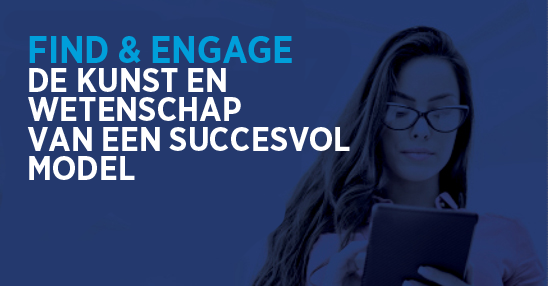 MKB-bedrijven zullen met Find & Engage een bredere respons aan sollicitaties genereren. Corporate bedrijven profiteren van schaalvoordelen, een groter bereik en diepgang in de markt.
Hays Find & Engage
De wereld van recruitment ondergaat een transformatie. Het vinden van de juiste kandidaten is in toenemende mate een mix van mensenwerk en het slim gebruiken van technologie en data.
Om duurzaam succesvol te blijven in recruitment, ontwikkelde Hays het Find & Engage model. Een recruitment marketingstrategie die het beste van beide aspecten samenbrengt. Het Find & Engage model geeft werkgevers de mogelijkheid om de juiste talenten te identificeren, contact met ze te maken en behouden, en ze te enthousiasmeren voor een nieuwe baan.
Zelfs als de kandidaat nog niet actief zoekt naar een nieuwe uitdaging.
Lees hier meer over Hays Find & Engage of download het volledige rapport.
Get in touch for a free consultation
block ik heb een vacature
Recruiting now?
We believe the right person can transform your business.