block SFMC download hj 17
Download your Hays Journal
Eenzaamheid herkennen op de werkvloer

Laat technologie ons eenzamer voelen?
In ons werk zijn we door alle communicatiemiddelen meer met elkaar verbonden dan ooit. Inmiddels spenderen we maar liefst de helft van onze werkdag aan het communiceren door middel van technologie, en niet op de persoonlijke manier. Daarmee zien we de andere zijde van de technologische medaille, namelijk een gevoel van eenzaamheid.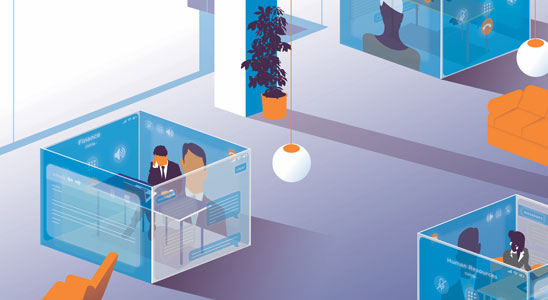 Verschenen in de Hays Journal 17
Wij vroegen CEO's en HR professionals werkzaam bij bedrijven als LinkedIn, Health Assured en The HR Lounge naar hun visie op de mogelijkheden van digitale communicatie en eenzaamheid op de werkvloer. Hoe kunnen organisaties ervoor zorgen dat niemand zich geïsoleerd voelt en wat doet eenzaamheid met werknemers?
Eenzaamheid herkennen en actie ondernemen
Uit onderzoek blijkt dat het op afstand werken vele voordelen oplevert. Denk aan het besparen van reistijd, het kunnen focussen op een belangrijke taak dat veel aandacht vraagt of efficiënter werken. Daarentegen blijkt ook dat een lange periode van thuiswerken het gevoel van eenzaamheid of afzondering wordt ervaren. HR professionals van verschillende organisaties belichten de voordelen van het digitale communiceren, en de keerzijde ervan.
Mensen zijn sociale wezens
Het gevoel van inclusie, dat je bij een groep hoort is een primitieve behoefte. Met het digitale tijdperk is het echter gemakkelijker geworden om je te verstoppen achter je computer. Werkt technologie het in de hand dat we ons meer afgezonderd gaan voelen dan eerst?

block ik heb een vacature
Recruiting now?
We believe the right person can transform your business.
Get in touch for a free consultation