Our services within recruitment outsourcing
Recruitment outsourcen - implementatie
Recruitment outsourcen

Stap 3: de implementatie
Hoe ziet de aanpak van een implementatie eruit?
Na de oriëntatiefase en het voortraject heeft u een weloverwogen besluit genomen om met een managed service provider in zee te gaan.
Tijdens de volgende fase staan een implementatie- en transitieplan op maat en betrokken stakeholders centraal.
De implementatiefase is intensief. Het succes wordt bepaald door de mate waarin de oplossing aansluit op de behoefte van de organisatie. Deze fase geeft antwoord op de vragen wat gaan we doen, wanneer we het gaan doen en hoe we het gaan doen.
Contact me
Want to know more about our services? We are happy to contact you.
block hts kijkje in de keuken
Kijkje in de keuken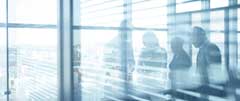 Benieuwd naar outsourced recruitment in de praktijk? Graag nodigen wij u uit voor een vrijblijvend referentiebezoek bij één van onze programma's.
Meer informatie
block ik heb een vacature
Recruiting now?
We believe the right person can transform your business.