block hts alle diensten
Our services within recruitment outsourcing
Recruitment outsourcen
Recruitment outsourcen

Stap 4: operations
De juiste mensen op de juiste plek
Al vroeg in de implementatiefase wordt ook het operations team (on-site team) bij het traject betrokken. Dit stelt ons in staat te begrijpen en te leveren wat we hebben afgesproken. Is de implementatie afgerond, dan wordt het on-site team tenslotte onderdeel van uw organisatie.
Samen met u maken zij een plan van aanpak, identificeren ze de gewenste vacatures en zorgen ze ervoor dat ze compliant te werk gaan en grip op de kosten hebben. Er wordt veel tijd besteed aan het opbouwen van relaties met de personen binnen de organisatie waar op frequente basis mee gewerkt zal gaan worden.
Elke outsourced recruitment oplossing is anders, echter om de kwaliteit van de oplossing en de kwaliteit van de service die we leveren hoog te houden werken we altijd vanuit de Hays foundation. Onderdelen daarvan zijn onder andere een klanttevredenheidsonderzoek en rapportages over ons eigen presteren.
De mensen die uiteindelijk de dienstverlening gaan uitvoeren zijn de belangrijkste factor binnen elke recruitment oplossing. De juiste match is essentieel.
Block SFMC contact fomr
Contact me
Want to know more about our services? We are happy to contact you.
By filling in this form you confirm being aware of our privacy policy in where we explain what we do with your personal details.
block hts kijkje in de keuken
Kijkje in de keuken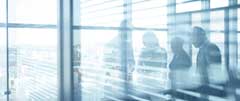 Benieuwd naar outsourced recruitment in de praktijk? Graag nodigen wij u uit voor een vrijblijvend referentiebezoek bij één van onze programma's.
Meer informatie
block ik heb een vacature
Recruiting now?
We believe the right person can transform your business.