Our services within recruitment outsourcing
Recruitment outsourcen - Oriëntatie
Recruitment outsourcen

Stap 1: oriëntatie
Wat is uw langetermijnstrategie?
De talent mismatch op de Nederlandse arbeidsmarkt is onverminderd groot, het gemis van het juiste talent staat de groei van vele organisaties in de weg.
Hoe is de balans tussen uw vaste en flexibele personeelsbestand, hoeveel nieuwe talenten wilt u binnen nu en 5 jaar aantrekken, hoeveel procent gaat binnen 5 jaar uw organisatie verlaten?
Wat is, ongeacht contractvorm, uw strategie voor het aantrekken van talent en evenzo belangrijk, het behouden van talent dat al jaren bij de organisatie werkzaam is?
Recruitment zou meer dan ooit een strategisch agendapunt moeten zijn. Heeft u een langetermijnstrategie ontwikkeld en bent u klaar voor de arbeidsmarkt van vandaag en morgen?
Contact me
Want to know more about our services? We are happy to contact you.
block hts kijkje in de keuken
Kijkje in de keuken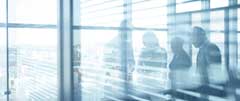 Benieuwd naar outsourced recruitment in de praktijk? Graag nodigen wij u uit voor een vrijblijvend referentiebezoek bij één van onze programma's.
Meer informatie
block ik heb een vacature
Recruiting now?
We believe the right person can transform your business.