Our services within recruitment outsourcing
Recruitment outsourcen - voortraject
Recruitment outsourcen

Stap 2: het voortraject
Welke strategische keuzes maakt u? Tot welke conclusie kwam u in de oriënterende fase en waarom neemt u de stap om uw recruitment te gaan outsourcen?
Een zorgvuldig voortraject is de basis voor succes van het outsourcen van uw recruitment. Voordat u een outsourced oplossing operationeel maakt moet u goed nagaan wat u hiermee wilt bereiken.
Organisaties zien de grip op wet- en regelgeving, inzicht in kosten op externe inhuur en met name de toegang tot het juiste talent als voornaamste voordelen voor het outsourcen van recruitment. In het voortraject bepaalt u wat uw overwegingen zijn om te outsourcen, wat uw doelstellingen zijn en wie van uw organisatie betrokken zullen zijn.
Het voortraject is voor de lange termijn cruciaal en bepaalt uiteindelijk het succes.
Contact me
Want to know more about our services? We are happy to contact you.
block hts kijkje in de keuken
Kijkje in de keuken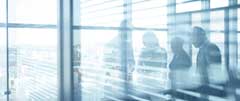 Benieuwd naar outsourced recruitment in de praktijk? Graag nodigen wij u uit voor een vrijblijvend referentiebezoek bij één van onze programma's.
Meer informatie
block ik heb een vacature
Recruiting now?
We believe the right person can transform your business.