NAIL YOUR NEXT JOB INTERVIEW: YOUR STEP-BY-STEP GUIDE TO SUCCESS
NAIL YOUR NEXT JOB INTERVIEW: YOUR STEP-BY-STEP GUIDE TO SUCCESS

A job interview can be a nerve-wracking experience, but with the right preparation, you can boost your confidence and impress your potential employer.

We prepared a full guide for you with the most useful and complete information.

There are three sections within the guide, each containing useful advice and ideas:​
Your pre-interview to-do list​
What to do on the day of your interview​
After your interview – what's next​?
HERE YOUR FULL FREE GUIDE TO A SUCCESSFUL JOB INTERVIEW
block loopbaanadvies bedanktpagina
Career coach
Careers are ever evolving. Scroll through our tips & guidance to develop your career.
Join Hays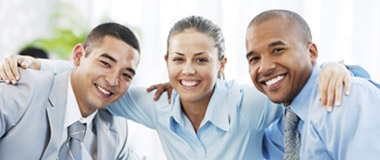 At the heart of our success are our people. Are you a determined, self-confident and passionate individual?