TAKE CONTROL OF YOUR TOMORROW
TAKE CONTROL OF YOUR TOMORROW

How do you make the right choices in your career? A career plan will help you find an answer to this question, it will help you achieve your goals. Begin to plan your career today with this simple four stage process.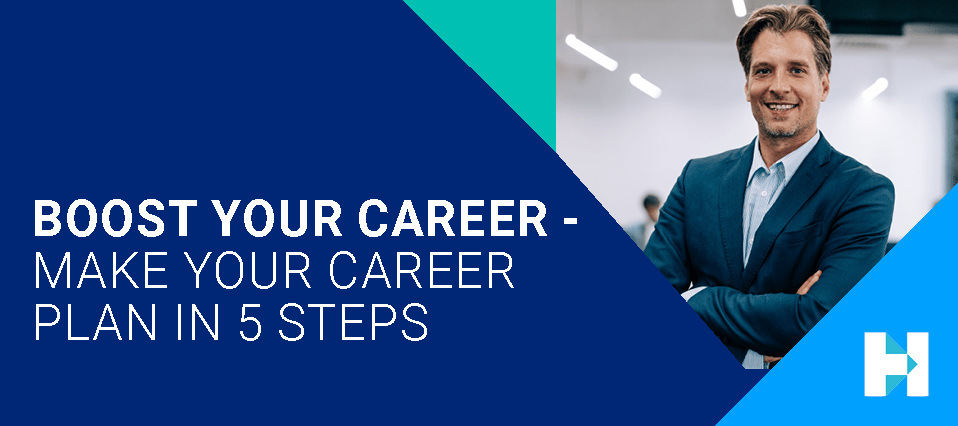 Read time: 3 minutes | Author: Susie Timlin - Chief Operating Officer UKGI

Not many of us have a clear vision of what we want from our career at a very young age. However, somewhere along the way, we have to stop and realise that unless we decide on our career goals and take action to achieve them, where we end up will be a matter of luck.

How to build a career plan
1. Think about yourself
Spend some time considering your skills, interests and personality. Use the knowledge to ensure that the career plan you create is right for you. Here are some pointers to get you started:

What do you enjoy most about your role / profession / industry?
And are there things you are less keen on?
And which are your most transferrable professional skills?
In which areas do you require professional development?
Which aspect of your role are you best at?
And where do you struggle?
List your key career achievements
What are your dominant personality characteristics?
Do you prefer to work in a team or alone?
2. Explore your options
Make sure that you understand the career possibilities available to you. The career plan you put together should be based on a thorough understanding of the employment market within your chosen industry or profession.

Explore the options to gain further skills and experience in your current role
Map the leading firms (potential employers) within your chosen industry
Investigate aligned industries to maximise your career opportunities
Understand the alternative career paths available to you
Consider what options you have for professional development and skills training
Learn what qualifications are necessary and those that are added value
Analyse the career paths of successful people in your profession
Consider the prospect of relocating, nationally or internationally
Assess whether you would like full-time or part-time / permanent or temporary employment
Expect to have the opportunity to explore and evolve multiple career paths that will enrich your journey leading up to retirement.
3. Establish your goals
Now's the time to combine your self-awareness with the knowledge of your options to determine your career goals:

Write clearly defined, short statements that you can work towards. For example "In 10 years time I would like to be the Finance Director of a large commercial organisation". If you are unable to identify a specific job you want, indicate more general goals.

Be positive and realistic. Don't under estimate what you can do and the value you can bring but also be pragmatic, there is only one opportunity to be the next Barack Obama! Goals that are obviously unachievable can be demotivating.

Understand that your goals will change. What did you want to be when you were 5years old? Did that change when you got to 10, 20 or 30? Your goals will change going forward. Don't expect to develop one career plan that will carry you through to retirement. Your goals should incorporate short, medium and long-term objectives and be reviewed at least annually.

Break down your longer-term goals into smaller, measurable achievements. And create timeframes for completion. If you want to be the FD of a large organisation in 10 years time, to get there you may first need to be the Financial Controller or Divisional Finance Director within 5 years.

Be aware of external forces and be able to flex your plan accordingly. If the employment market for your chosen industry or career takes a nosedive, there is no point carrying on regardless. Make sure that you adjust your timescales or create some kind of workaround.
4. Take action
Implement the actions that will help you to achieve your career goals:
Arrange a time to discuss your career plans with your Manager/HR
Take on additional projects that will give you essential experience
Undertake further study or training if required
Network effectively within and outside your organisation
Take advice from industry contacts
Establish a mentor
Enlist the help of specialist recruiters in your field
Maximise your social media profile
Maintain awareness of changes in your employment market
Develop an impressive CV/ resume suitable for your industry / function
Apply for the right opportunities to move strategically
Believe in yourself!

One final piece of advice, believe in yourself! If you have a thorough understanding of who you are, know your options and have created a realistic career plan, there is absolutely no reason you will not be able to achieve your goals. You are the author of your career goals, now become the person that makes them a reality.
Normaal werken bij Hays_EN
block carriere advies manage your career alle onderwerpen