Managed Service Provider (MSP)
THE BENEFITS OF AN MSP: CREATING AN AGILE WORKFORCE

You don't have to be a big company to benefit from a Managed Service Programme (MSP) provider to ensure you get the most benefit and efficiency from your agile workforce.
A misconception is that only large companies can use an MSP provider. However, the demand for Managed Services is increasingly coming from small and medium-sized companies. This is due to better accessibility, technological improvements and flexibility of MSPs in our fast-changing business environment.
When implemented effectively, the contingent workforce programme offers the same opportunities and benefits for an SME as for a large organisation.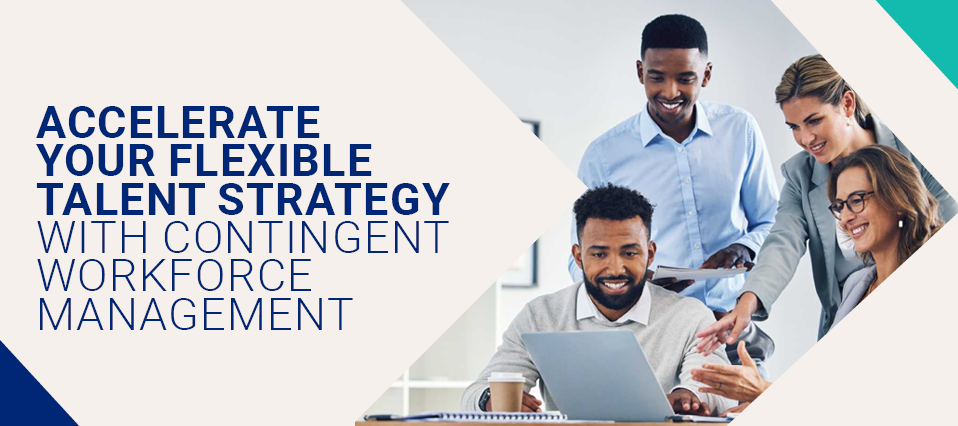 WHAT IS MSP?
A temporary or external staff is essential for the success of your organisation. The recruitment of temporary talent takes time and money and with the improving economy the scarcity of candidates becomes more serious. Moreover, the hiring of independent professionals is regulated by the DBA Act. With its MSP service, Hays offers a complete solution for your recruitment challenges regarding flexible hiring.
In an MSP solution, an employer enters into a single contract with an outsourced service provider to manage its temporary, contractual workforce. The MSP team is located between internal procurement or recruitment managers and recruitment agencies providing contractors and temporary staffing solutions.
A Managed Service Provider, or MSP, involves the planning, recruitment, selection, supplier management and compliant management of temporary staff (self-employed, interim, secondment, etc.) and all related work are managed on an external basis.
All external, temporary personnel requests, supplier contacts, administrative processing and budget monitoring are managed and monitored by the party that provides the MSP. The main added value of an MSP are cost savings, process optimisation and insight, compliance and attracting and accessing the best temporary talent.
The MSP is neutral and considers all stakeholders such as hiring managers, supplier technology and systems to create a level playing field for competing suppliers, resulting in the best service at a competitive price.
MSP solutions have become increasingly popular over the past decade in the complex world of hiring because of time and cost savings, while taking into account skills, costs and trends.
IMPORTANT CHARACTERISTICS OF AN MSP PROVIDER
1. Proven experience, committed staff and the right technology and processes to ensure maximum value to your business.
2. An effective network of supplier relationships and an efficient supply management system.
3. A user-friendly technology platform such as a Vendor Management System (VMS)to oversee your entire contingent workforce.
4. The ability to create and drive market intelligence and cost-saving initiatives.
5. A well-defined authorisation process that captures all relevant costs and not just headcount.
BENEFITS OF YOUR MSP
An MSP maximises supplier value and access to the best temporary talent, including experts who can add real value to your business. It also helps reduce costs, apply legislation, and align temporary talent with broader strategy.
• Time- and cost-saving Streamlined processes to reduce both time to hire and costs for hiring managers.
• Management of suppliers based on the most relevant factors for you such as the quality of candidates and faster turnaround time of hiring.
• Risk reduction Implement controlled and standardised processes to reduce risks related to sourcing and hiring.
• Pre-selection and smooth on- and off-boarding of External Resources by Hays.
• Full compliance in terms of temporary hiring liability, Pre Employment Screening (PES), the DBA Act and internal guidelines in areas such as intellectual property and security.
• Resource desk on-site A Resource Desk is set up by Hays, often on-site, with highly experienced specialists in your sector. Hays concludes agreements with preferred suppliers and manages strategic vendor relationships on behalf of the client.
HOW AN MSP CAN REDUCE COSTS
MSPs negotiate rates and apply legislation such as the DBA Act. Pay benchmarks keep rates competitive, while our data analysis tracks trends. Internal administration costs are eliminated through standarisation and you always pay the most up-to-date price for the best external candidate.
MAKING CONTINGENT TALENT PART OF YOUR WORKFORCE STRATEGY
An MSP supports a holistic workforce strategy.
Companies rarely have the time or resources to include their contingent workforce in strategic plans. Integrating an MSP gives you instant insight and high-quality information for informed decisions.
DATA AS A BLUEPRINT FOR ACTION
Data analysis is central to an MSP solution. A customised VMS (Vendor Management System) shows up-to-date insight into your temporary workforce and its costs, both current and expected. We customise intelligent dashboards to summarise your programme on a monthly and quarterly basis, and we interpret medium- and long-term data to identify trends and opportunities for strategic decisions and improvements.
NEXT STEPS FOR YOUR ORGANISATION
Complexity requires agility. An MSP uses robust data, in-depth market knowledge and well-developed expertise to help you make the right decision quickly.
WHY HAYS?
For over 20 years, Hays has been offering innovative recruitment solutions tailored to medium-sized and large organisations worldwide. Our extensive experience in the field of outsourced recruitment enables us to quickly get to the heart of the matter in every challenge, to define pain points and to provide intelligent tailor-made solutions.
IF YOU FOUND THIS ARTICLE USEFUL, YOU MIGHT ALSO FIND THE FOLLOWING INTERESTING:
FAQs about Managed Service Provider
What is MSP - Meaning and how MSP recruitment can help you
Outsourcing recruitment: Creating a business plan
block hts meer onderwerpen
Your recruitment outsourcing questions answered here
Get in touch for a free consultation
Our services within recruitment outsourcing
block contingent workfoce survey
How mature is your contingent labour programme?
Complete this
short survey
to receive your contingent worker maturity rating. It will take you approximately 15 minutes.