What do recruiters pay attention to?
RECRUITERS' TIPS FOR A JOB INTERVIEW

Take a look at these 4 tips and get your head started on your job interview.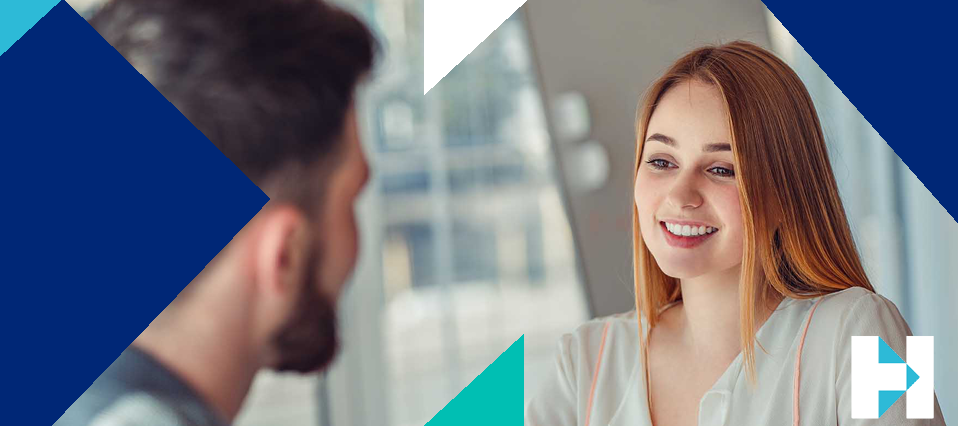 Recruiters' tips for job interviews: what do they look for?
APPLYING FOR A JOB AND SOCIAL MEDIA
In today's digital age, your online presence can greatly impact your job prospects. It's essential to maintain a professional and representative image across social media platforms.
To safeguard your privacy, consider adjusting the privacy settings on platforms like Facebook to limit access to personal photos and updates.
However, when it comes to LinkedIn, it's advisable to keep your profile public and regularly update it with your latest accomplishments and qualifications.
Learn more about
optimizing your LinkedIn profile
to make a strong impression.
DRESS FOR THE JOB INTERVIEW
When preparing for a job interview, your appearance matters.
Dress appropriately, aligning your attire with the organisation's culture.
Remember, it's better to be slightly overdressed than underdressed.
Choose comfortable, non-synthetic clothing to ensure comfort and avoid perspiration.
Pay attention to details like your choice of footwear and the condition of your hands, as recruiters often notice these aspects.
FIRST IMPRESSION
Ensure you provide a firm handshake, an open attitude, and an appealing presence. Your appearance plays a crucial role in making a good first impression.
Approximately 70 to 80% of all communication is non-verbal, so it's important to pay attention to how you look.
You can help yourself by wearing clean clothes without crumbs or stains, polishing your shoes, keeping your hands and nails clean, etc.
How quickly do you perspire? Using a light, but not dominant, eau de toilette will help counteract unnecessary body odours. Check out our article on how to make a good first impression at a job interview.
BE YOURSELF
During interviews, strike a balance between showcasing your skills and being genuine.
Your conversation partner wants to get to know the person behind the resume.
Having an elevator pitch prepared can help highlight your unique talents and experiences.
MORE TIPS
block carrièreplan training
block sollicitatiegesprekken alle onderwerpen