Recruitment Process Outsourcing (RPO)
Recruitment Process Outsourcing (RPO)

For more than 20 years, Hays has been providing innovative, customized recruitment solutions to mid-sized and large organisations worldwide. Our extensive experience in outsourced recruitment enables us to get to the heart of the matter quickly, define sources of concern and deliver intelligent, tailored solutions to any challenge.
What are the benefits of RPO?
Our experts will take over the entire recruitment process
We are your recruiter, advisor and sparring partner. So, with Hays you have all the needed expertise in one fell swoop.

An efficient and purposeful reach through our LinkedIn partnership
Our partnership with LinkedIn allows us to reach over 5 million followers on a daily basis. With the right tools and technology, we can reach the right talent with ads, top notch content and client branded profiles.

Today 10 vacancies, 30 next month? Up and down scaling is no problem
A RPO solution makes you flexible and we make sure of the right amount of recruiters at all times.
Would you like to know more on how RPO can transform your business? Fill out the contact form and our expert Maurice Roy will get in touch with you.


You set high standards for recruiting and selecting the talent that will be permanently employed by your organisation, though you notice that the best candidates are extremely hard to find, and finding the best professional is time consuming.
What is Recruitment Process Outsourcing?
Recruitment Process Outsourcing (RPO) means that you outsource the recruitment of your permanent staff to an external party. Hays knows like no other how important recruitment is for an organisation and how essential the relationship with an RPO provider is. Together we build your employer brand and ensure the growth of the talent that suits you.
What are the benefits of RPO via Hays?
You might wonder about how to remain attractive as an employer? What recruitment channels would be best to use? How should social media be handled and what about your employer branding, internal processes, external agencies and costs?
Hays can help you overcome every challenge. Our recruiting experts provide advice, additional recruiting capacity and effective tools to fundamentally improve your recruitment process based on targets set in advance.

An RPO solution from Hays brings many benefits:

Recruitment is a profession, and deserves a serious (strategic) approach. A partnership with Hays means that you get all the expertise in one go. We are your recruiter, advisor and sparring partner. You don't have to invest time in developing your recruitment department and training your recruiters. You can focus on your core business.

You benefit from the worldwide network that we have as a recruitment organisation. Hays already has over 5 million followers on LinkedIn. Moreover, our RPO experts have the right knowledge and access to the latest technology to quickly reach talents within the network.

The marketing team of Hays, in consultation with you and your marketing department, draws up a plan to put your employer brand on the map even better. We build a working-at-microsite for you and promote your vacancies and brand on relevant channels and social media. Resources we use include content marketing and video promotion.

An RPO solution makes you flexible, it can be easily scaled up and down. Today 10 vacancies, next month 30? We ensure an adequate number of recruiters at all times.
If you are curious about how an RPO solution can work for your organisation, please get in touch with Maurice Roy, who is happy to inform you.
Is the tech talent market moving faster than you are? Now, more than before, companies need to be able to acces tech talent.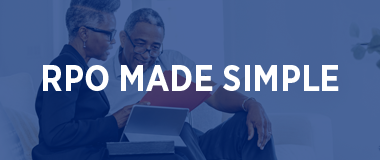 Learn about RPO, the market, the common terminology, and the benefits you can expect, with this handy introductory guide.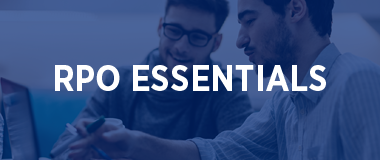 RPO Essentials is a simplified version of an RPO solution, specially developed for those with an immediate, urgent recruitment need.
Get in touch for a free consultation
block hts meer onderwerpen
Your recruitment outsourcing questions answered here
block download tech talent insights
Our services within recruitment outsourcing