Hays salary guide

The Hays Salary Guide offers a snapshot of the current salaries in the Netherlands. As a hiring manager it helps you offering a competitive salary, as an employee you can use the salary guide to see if you are getting paid fairly and competitively.
How to use the Hays Salary Guide?
Our Salary Guide offers a market overview of the Dutch industry and typical salaries at this point in time. It allows hiring managers, candidates and current employees to benchmark average salaries across a variety of different job titles. On top of that, it offers current insights in market and recruitment trends.

How to use our salary guide as a hiring manager?
As a hiring manager, you can use the Hays Salary Guide to help your business be competitive in securing top talent and retaining employees. By having an understanding of average salaries across your industry, you can offer a competitive salary in order to attract new talent.

How to use the salary guide as a candidate or employee?
You can use the Salary Guide to benchmark your salary and ensure you're getting paid competitively. Benchmarking your salary, but also benefits and work environment, will also give you an understanding into how your current company is paying, which can be useful to help you negotiate higher pay in your current role or to determine your next career move.
Use our salary checker
For a quick check: fill in our
salary checker
and immediately compare your salary with others in the same position.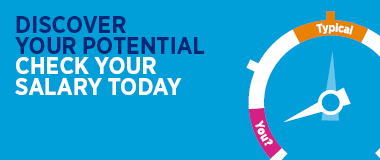 We believe the right person can transform your business. Register your vacancy without any obligations.
Register your vacancy
Contact me
Want to know more about our services? We are happy to contact you.