block al onze diensten
Al our services
Hays is more than just recruitment; we can help you for example with your Employer Brand and provide management tips. Below you find an overview of our services:
Block SFMC contact fomr
Contact me
Want to know more about our services? We are happy to contact you.
By filling in this form you confirm being aware of our privacy policy in where we explain what we do with your personal details.
block usp's klant NL
Why clients choose Hays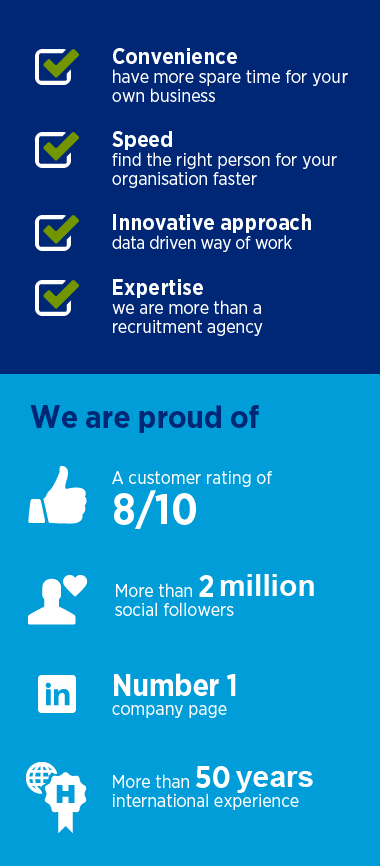 block candidate journey mapper
Hoe ervaren sollicitanten uw recruitmentproces?
Krijg dit inzicht met onze Candidate Journey Mapper.