Set the standard
Set the Standard - wat zijn onze service standaarden?

Wij vinden het belangrijk om een excellent en consistent niveau van service te kunnen bieden aan onze klanten en kandidaten. Set The Standard is onderdeel van het customer service programma.
Set the Standard is gebaseerd op vijf service standaarden en heeft als doel het recruitmentproces duidelijk en helder te maken voor zowel consultants als kandidaten.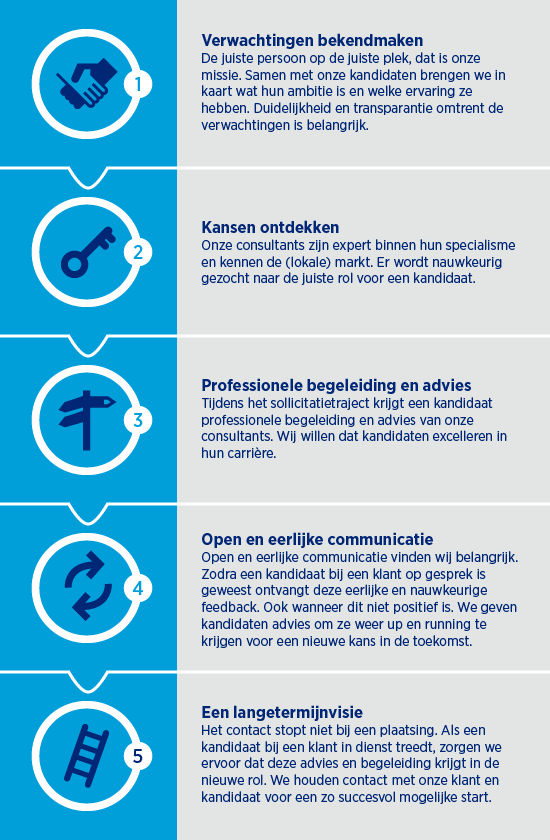 Lees hier meer over ons klanttevredenheidsprogramma, bekijk reviews van onze klanten of lees meer over Hays.
block zoek vacatures
block ik heb een vacature
Recruiting now?
We believe the right person can transform a business